By Shweta Jha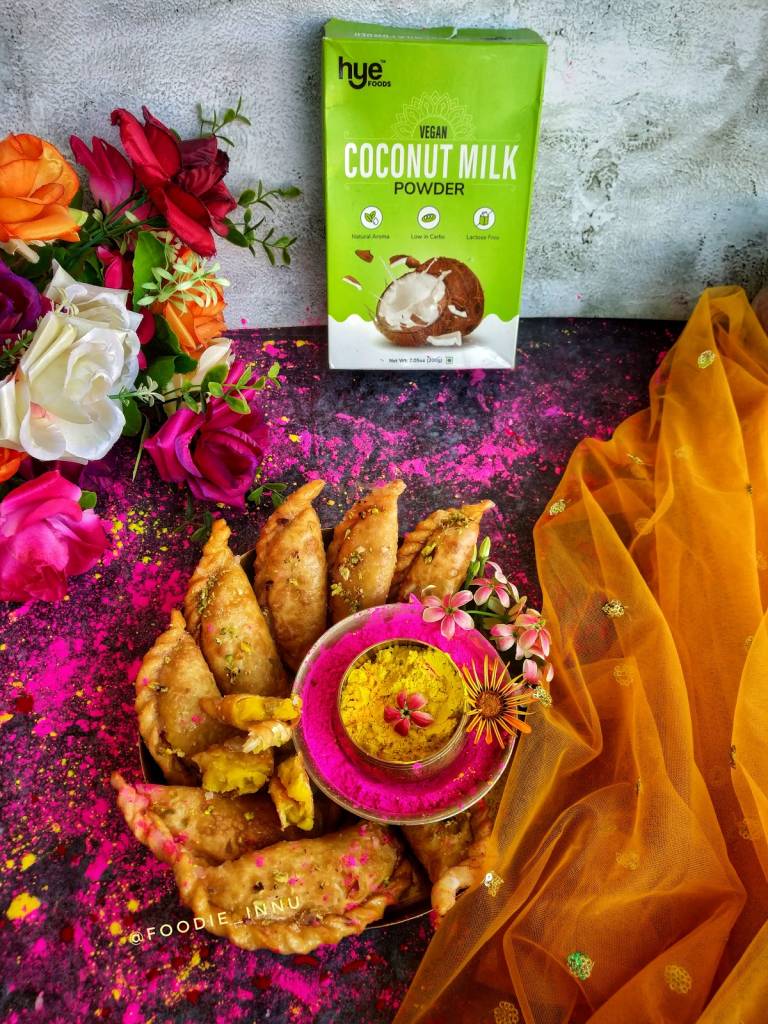 No matter how much you eat, there is always room for dessert, especially if it is these gluten-free kesar mawa ghujias!
We've been avoiding our craving for sweets, and these ghujias are worth the wait! Shweta Jha, who goes by the username foodie_innu on Instagram, has made these beautiful and delicious gluten-free kesar mawa gujiya, with Hye Foods Coconut Milk Powder, which looks mouthwatering!
Ingredients :
50gm- Coconut Milk
7-8 Saffron Thread
Chopped nuts of your choice
All Purpose Flour
Process:
For a Kesari taste, take 50gm of coconut milk and add 7-8 strands of saffron thread/ kesar to it!
Take Hye Foods Coconut Milk Powder into a bowl and knead it with the saffron milk, and add chopped nuts of your choice.
Take some all purpose flour and knead a dough.
Cut small balls from the dough.
For Gujiya :
Make small puris from the small balls, and fill them with the kesari mawa mix.
Give the gujiya a shape, with either a mold or turn it into your favourite shape.
You can either fry them or bake at 200℃ on convection mode.
Your gluten-free ghujias are ready to be consumed!
Don't make your taste buds wait any longer! Get your pack of Hye Foods Coconut Milk Powder here!